If you're looking for a practical, military-inspired gift for men, you can't go wrong with a functional paracord keychain.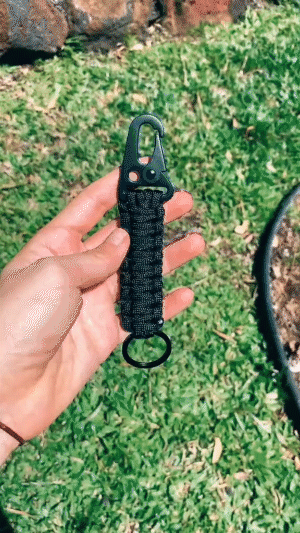 Ideal for adventurers, survivalists, but also for those who carry laptop backpacks every day, our army-style keychains can add that finishing touch to your outfit. Whether you use them for practical reasons, or just for their minimalist design features, I'm sure you will enjoy them just as much.
Practical, resistant, with a beautiful minimalist design, EDC survival keychains can be used for multiple purposes: securing backpacks, luggage, adding them to your home or car keys, or simply using them as fashion accessories.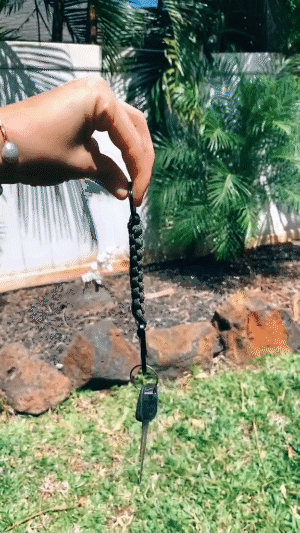 Full description:
The Knivesandtools paracord keychain quick deploy is made from rock-solid paracord 550. The main advantage of this keychain is that, without really noticing it, you carry a lot of meters of paracord on your keychain. Paracord has 1001 purposes: Whether you wish to hang a tarp, lift something heavy or want to use it as a shoelace: paracord will always come in handy. The keychain is enhanced with a ring and carabiner.
Knivesandtools paracard keychain quick deploy: the material
The bracelet is made from paracord 550. This is a rock-solid, light-weight, nylon rope with a tractive force of no less than 250 kg. The rope is comprised of seven core strands you can also use individually. The tractive force might be a lot less, but it is still great to use. The thin strands from the core are said to also be used as suture material in case of an emergency.
The unique aspect of the Knivesandtools paracord keychain quick deploy
The advantage of this keychain is that you can quickly take part the braided paracord. Much quicker even than other paracord keychains, lanyard or bracelets. It is the result of how the cord is braided together. By simply pulling the cord the knots will untangle to make sure you can quickly use the paracord.
Dimensions of the Knivesandtools paracord keychain quick deploy
Lengt braided part: 8 cm
Total length: 15 cm