Product Description
GET INTO THE ACTION AND FUN WITH THIS LIGHT UP PISTOL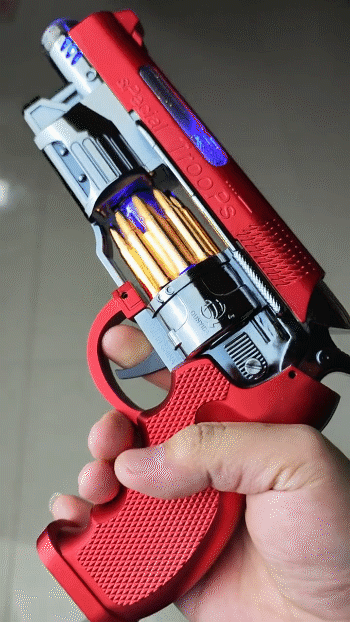 Explore Your Imagination

Toys are meant not just to give your kids hours of fun, but they also help boost their imagination, creativity, and social skills.
This light up pistol is a great toy for their make-believe games and turn these into reality. Watch them go wild and crazy as
they play pretend and become more imaginative along the way. It's a great way to let them go out more and become more
active while at play.

Time for Bonding

Who says toys are only for kids? Even parents can join in the adventure and play this light up pistol with the kids. It's a great
toy for family bonding and outdoor activities aside from your usual games. Get into teams and come up with your own set of
rules as you run around and attack your opponents with this super cool toy. Adults Vs. Kids – who's gonna win this time?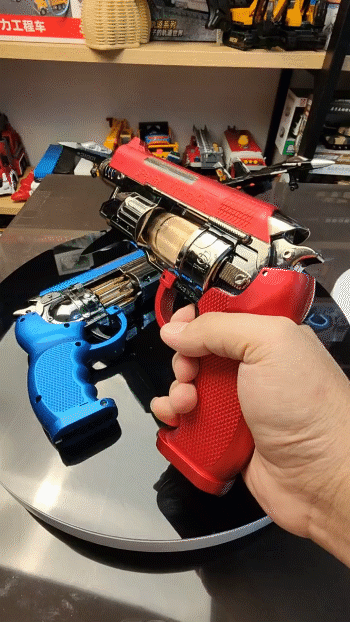 Here's why you and your kiddo will love this toy pistol:
- Super cool design immediately captures any kid's attention.
- Comes with batteries included to get the fun started right away.
- Measures an impressive 9.5" and is straightforward to operate.
- Produces a thrilling combo of lights and sounds with every press of the trigger.
- Sturdy plastic holds up to enthusiastic play for enhanced durability.
The most important facts:
Ultra cool LED laser gun with fun factor.

Matt black sci-fi look.

Doody ball with LED flywheel, 5 LEDs of 4 colors.

Material: Plastic.

Weight: Approx. 220 grams.

Dimensions: 27cm x 17cm.

Original shot and battle acoustics.

Including 3x AAA batteries.

Warning: Not suitable for children under 3 years due to small parts.