🤩 Twiddle, No Stress 👌
Twiddle Magnetic Spinning Rings is a multi-purpose fidget and anti-stress gadget that promises much more than spinning. You can use them to do awesome tricks and play interesting games, among a host of other uses.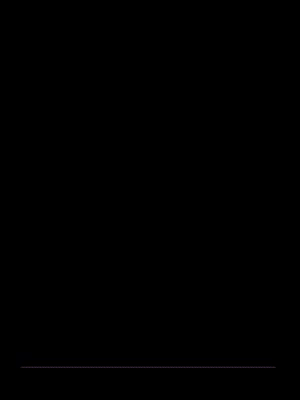 Easy to carry, small, simple, discrete and fun, also effective for focus and deep thought with using this magic ring.
FEATURES
BEST ANTI-STRESS TOY
If you liked the idea behind fidget spinning and cube clicking sensory toys but hated their noisy, rattling overall design, then you are about to really love this sensorial stress relief fidget rings set!
RELAX & INCREASE YOUR FOCUS
Grab your mind from wandering around anxiety-ridden thoughts, and keep it focused on one place; thus allowing you to redirect your mental sources wherever you need afterwards.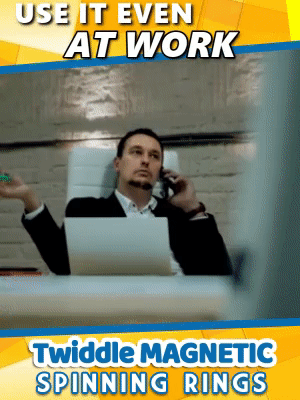 ADDITION OF PERSONAL CHARM
The art of how to deceive the human eye will help you become a shining star on the party, festival, every occasion. This will help others look at you with new eyes,

improve your personality

and it's cool!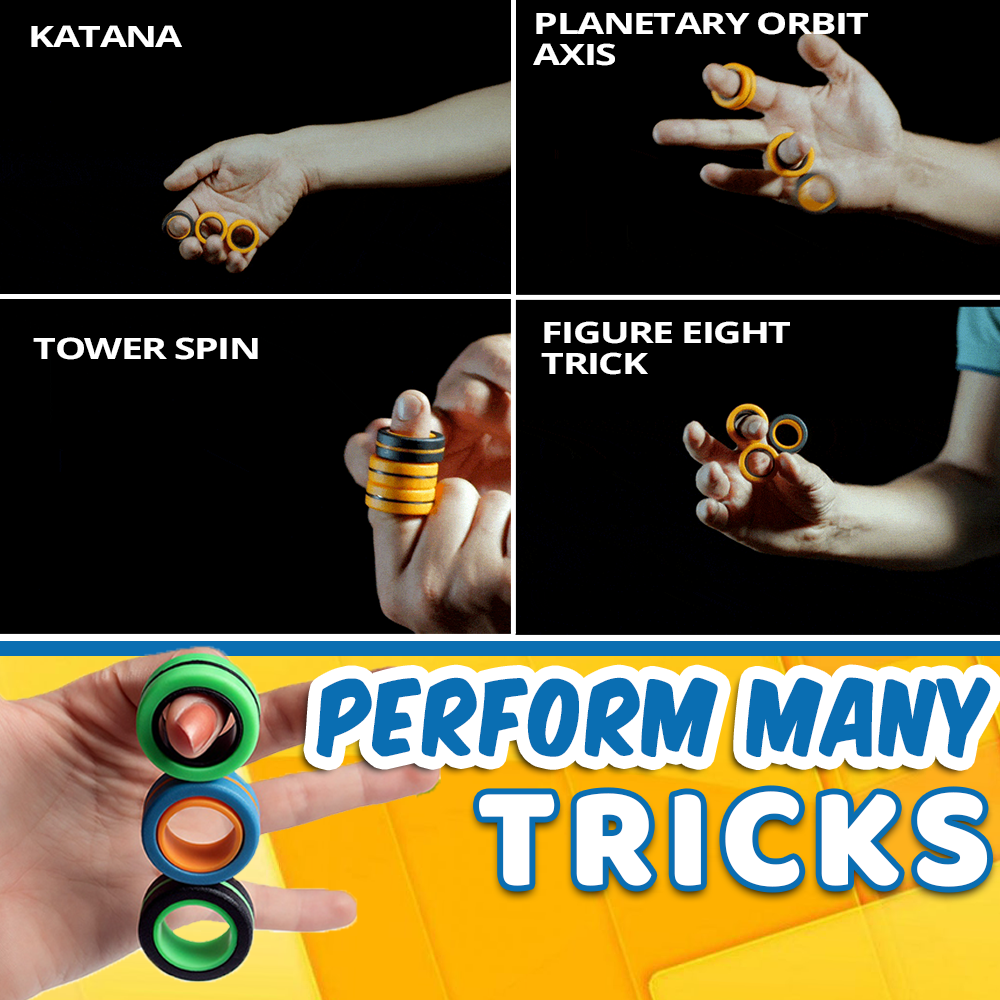 MAGIC PROPS FOR BEGINNERS
It can help your job easier on the magic show. No matter child, adult or someone who are interested in the magical tricks, all can be a magician and show your skill in front of family and friends. Just enjoy the magic of magic and the fun!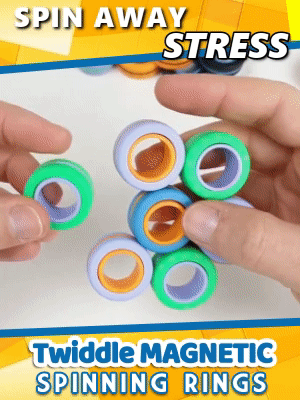 SPECIFICATIONS:
Colors: Orange / Blue / Green / Yellow / 3 Colors
Materials: Magnets + plastic
PACKAGE INCLUDES:
3 x Twiddle Magnetic Spinning Rings