The realistic toy gun rifle is designed according to UZI.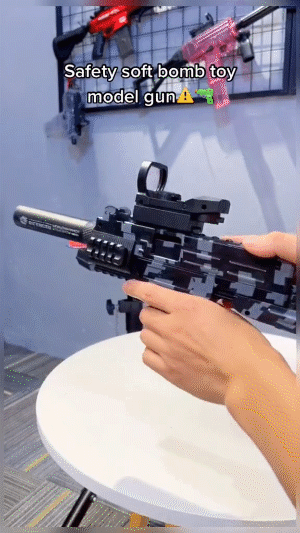 It has a scope, long barrel and adjustable gunstock, All the accessories(magazines, foam darts, sight) are compatible with Nerf guns.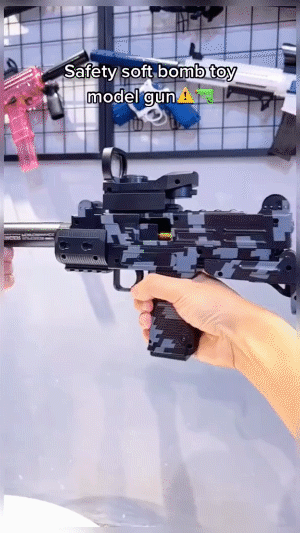 It's a great birthday Christmas gift for 8-12 year old kids, even adults. Let's have a blast for UZI party!
FEATURES:
SAFE SOFT BULLETS - This safe soft bomb launcher is designed for children 8+, ASTM tested, CPS IA third-party lab certified. The toy gun uses soft foam bullets made of high-quality EVA material, which will not cause harm to the human body and children can shoot it safely.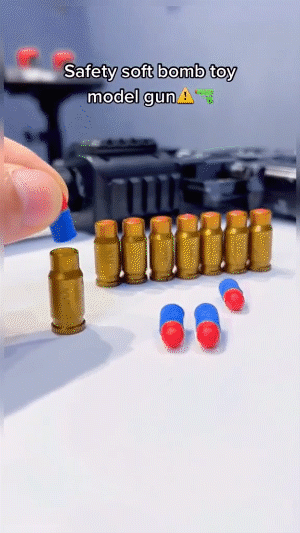 EMPTY SHELL EJECTING DESIGN - Our unique design, the empty shell will pop up automatically, simulating actual combat shooting, giving you the feeling of being there!
PERFECT GIFT FOR KIDS - Our blasting toy involves physical exercise, aiming skills, observation and endurance. DIY combination set, Multiple ways to play。It provides interesting dynamic entertainment that let our kids burn up all that extra energy and keep them stay away from electronic products. This blasting toy will be the perfect gift for your child's birthday, Halloween and Christmas.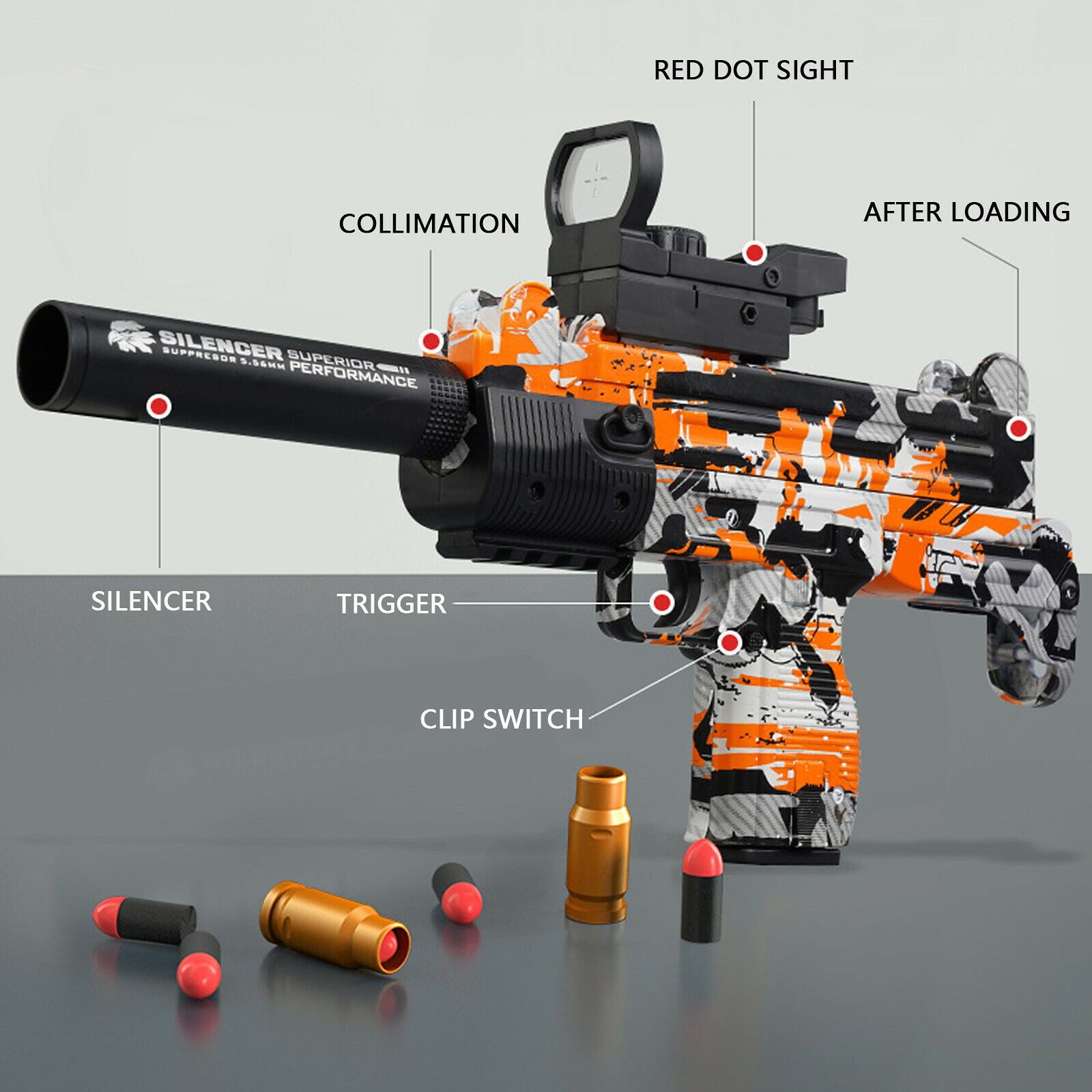 Package includes((w/ Accessories):
1*Toy Guns
1*Silencer
1*Magazine
1*Red Dot Scope
1*Butt
10*Soft bomb
8* Shells