🦈 Dive into Cozy Comfort with our Wearable Shark Blanket! 🌊
Introducing a unique blend of warmth, playfulness, and comfort – our Wearable Shark Blanket. Unleash your inner ocean explorer as you slip into this cozy haven that's designed to keep you snug and stylish.

Key Features:
1. Shark-Inspired Design: Embrace the charm of the deep blue sea with a shark-inspired design that wraps around you like a second skin. The intricate details, including fins, tail, and fearsome teeth, bring the majesty of the ocean to life.
2. Plush Softness: Crafted with the softest, premium-quality materials, our Wearable Shark Blanket envelops you in a cocoon of warmth. Whether you're lounging on the couch or enjoying a movie night, this blanket guarantees unparalleled comfort.
3. Practicality Meets Playfulness: Equipped with a convenient front zipper, this blanket is easy to slip into and out of, ensuring you can move freely while staying cozy. The wearable design adds a touch of whimsy to your loungewear.
4. Multi-Functional Fun: Perfect for curling up with a book, watching TV, or even adding a creative touch to your costume collection. Our blanket doesn't just keep you warm; it elevates your relaxation experience.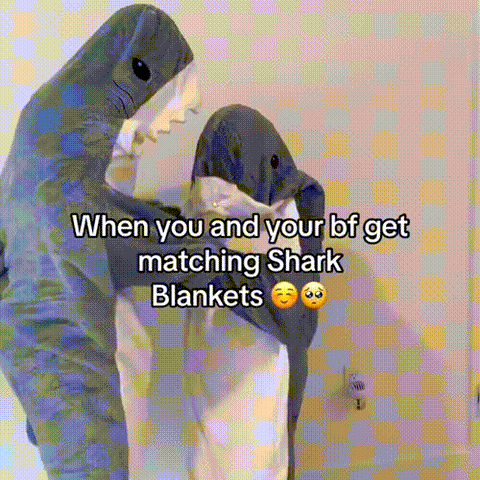 Whether you're planning a shark-themed movie night, a cozy evening by the fire, or simply seeking a unique loungewear piece, our Wearable Shark Blanket brings warmth and charm to every moment. Embrace the adventure of the ocean while indulging in the ultimate comfort – it's not just a blanket; it's a gateway to coziness and creativity! 
Size Guide: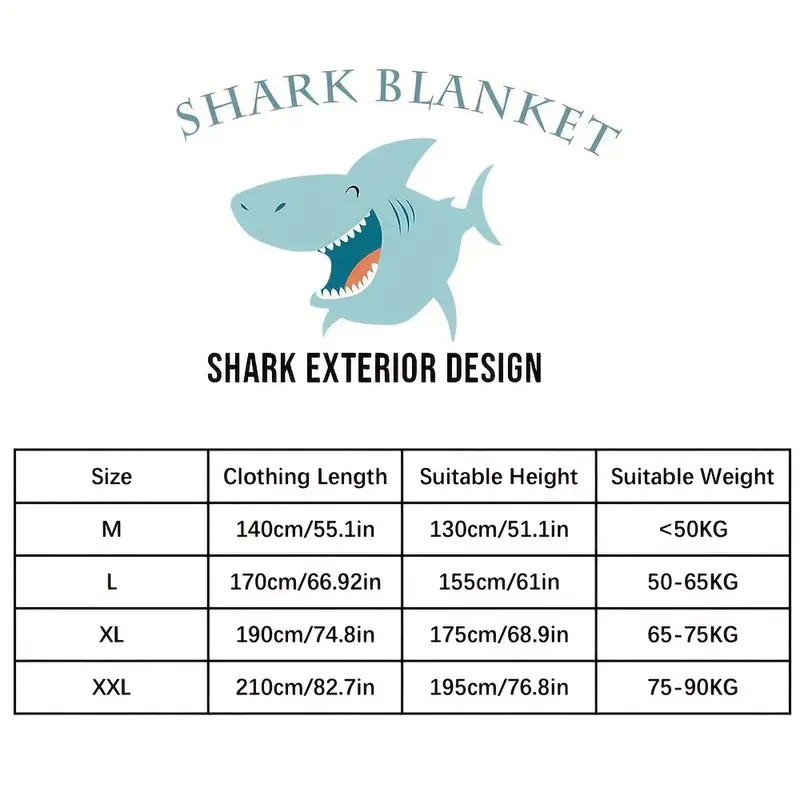 Embrace oceanic adventures with our Wearable Shark Blanket. It's not just a blanket; it's a gateway to coziness and creativity! 🌟